Instant Activation
Start using your VPS, launch your website, or application right away with instant activation upon payment.
Unlimited Bandwidth
Experience freedom with our unlimited bandwidth VPSs and never worry about traffic overages charges.
Automated OS Installs
Install your preferred operating system quickly and easily with our 1-click OS installation feature.
Complete Control
You get full control of your VPS with root-level access, Public IP SSH access, and VNC Viewer access.
Public IPv4 Address
Rest easy knowing that every VPS includes at least one dedicated public IPv4 address, ensuring your website or application is always accessible on the internet.
Private VPS Networking
Connect multiple VPSs together in a secure private network for improved communication and security. Enable your VPSs to talk to each other as if they are in the same location.
Game Hosting
Take your gaming experience to the next level with game hosting on a VPS. Host popular games like ARK, Minecraft, FiveM, Rust, Counter-Strike, and Zomboid with ease.
SSD Storage
Enjoy fast and reliable performance with our VPSs featuring solid-state drives (SSD) for storage, improving your website or application's loading time and responsiveness.
Gain Control of Your VPS with Our Intuitive Dashboard
Our customer dashboard makes managing your VPS easy and intuitive. You can quickly and easily view and manage your VPS, including access to power controls, bandwidth usage, and other important statistics. Our usage graphs make it easy to track your VPS performance over time, so you can make informed decisions about scaling your resources.
You also have the ability to easily install and manage software and applications on your VPS with just a few clicks. And if you need to scale up or down your resources, you can easily do so with our intuitive control panel.
Our customer dashboard also provides you with important information about your account, such as billing and payment history, as well as the ability to easily submit support requests and view our knowledge base.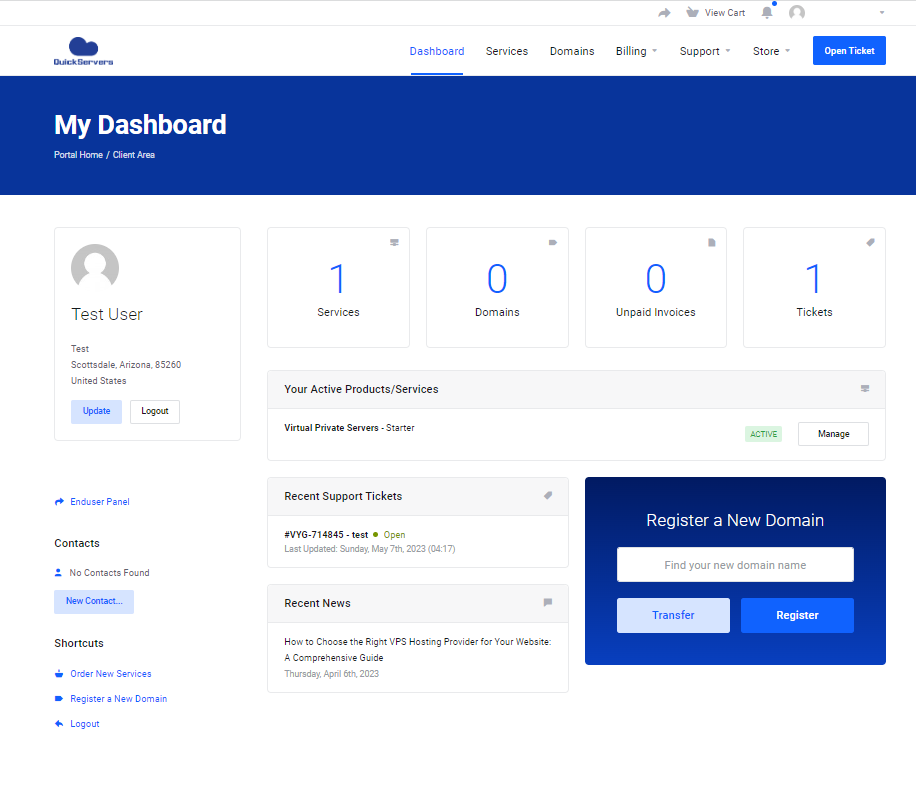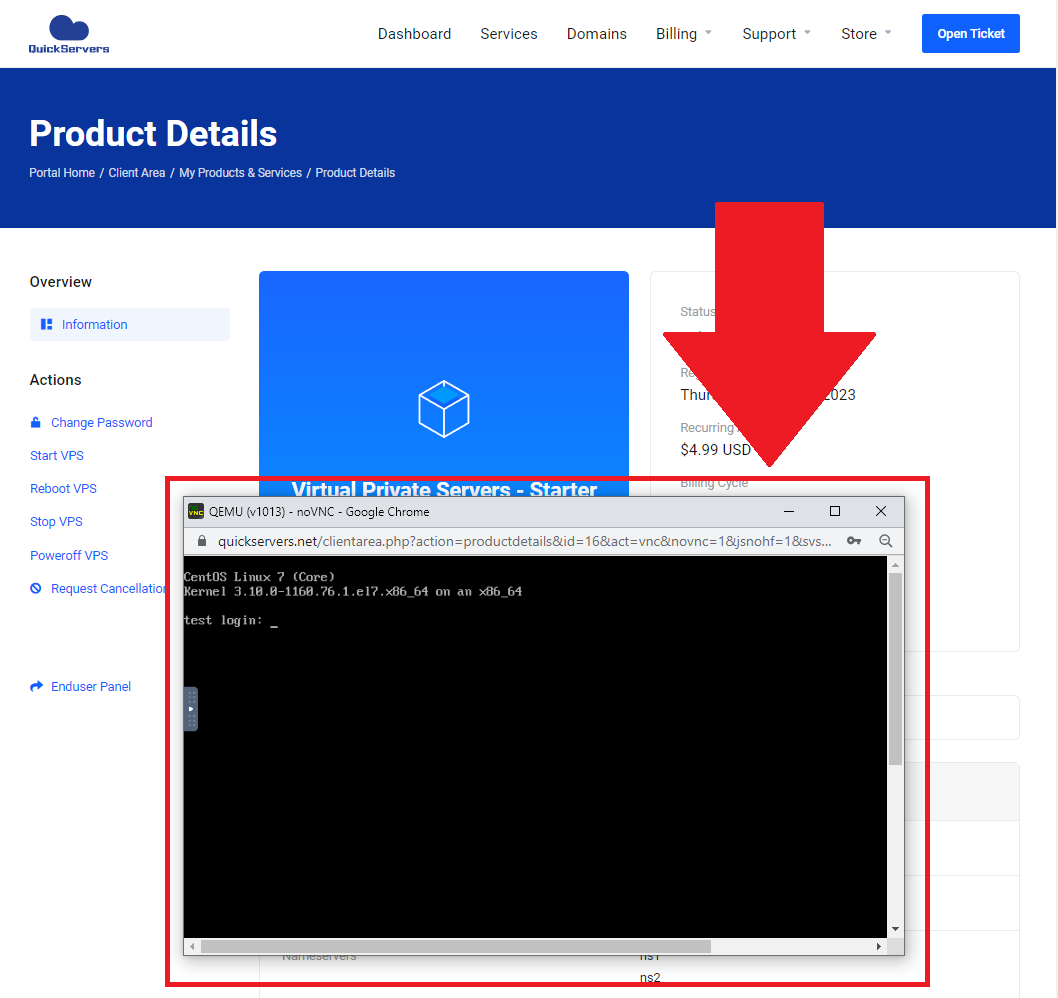 Effortless Remote Server Access with our VNC Viewer
Our VPS hosting plans come with full root access, giving you complete control over your server. With our VNC Viewer, you can easily access your server remotely and manage it just as if you were sitting in front of it.
Our VNC Viewer is fast and easy to use, with a simple user interface that makes it easy to connect to your server and start managing it right away. Whether you need to install new software, configure your server settings, or troubleshoot an issue, our VNC Viewer makes it simple and easy to get the job done.
And if you need any assistance with using our VNC Viewer or managing your VPS, our friendly and knowledgeable support team is always available to help you every step of the way.
Automated OS Install Options
Windows Server 2019 - Standard Edition

Windows Server 2022 - Standard Edition